About Us
Dr. Lem Burnham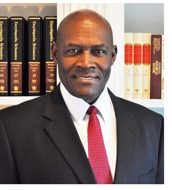 Dr. Lem Burnham is the Psychology Program Coordinator at Wilmington University, and assists in the general administration of the undergraduate psychology program. Duties include hiring and managing faculty, course scheduling, reviewing course outlines and curriculum, classroom observations, addressing and resolving student issues, and overseeing student internships at the New Jersey sites, as well as honor society and student club advisement. He has taught a number of fact-to-face courses including: Applied Research Design, Marriage and the Family, Ethics and Values in Behavioral Science, Ethnic Groups and Minorities, and Myth, Ritual, Psychotherapy. Courses he currently teaches include: Introduction to Psychology, Sports Psychology, and Seminar in Behavioral Science. Dr. Burnham also develops and teaches online courses. In addition to teaching in the psychology department, Dr. Burnham played an integral role in launching the Wilmington University Psychology Club. Wilmington University is a private, non-sectarian school that offers undergraduate, graduate and doctorate degrees in a variety of career areas.

In 1984 Dr. Burnham earned his Ph.D. at Temple University. The title of his Doctoral Dissertation is "Personality in Groups: Group Relevant Personality and Sociometric Status." The dissertation was published by University Microfilms International in 1990 in print format and for the visually impaired. In 1978 he earned his Master of Science degree in Counseling Psychology at Bemidji State (Minnesota) University. In 1974 he earned his Bachelor of Arts degree in Psychology at U.S. International University (California Western College).

The majority of Dr. Burnham's professional career was dedicated to the professional sports industry. Dr. Burnham created the training and development department at the National Football League that serves the entire population of NFL players and non-player personnel League-wide. From 1992 to 2002, Dr. Burnham was Director and Vice President for Player and Employee Development at the NFL. During his tenure, the department provided services to thousands of NFL players and non-player personnel. Under Dr. Burnham's leadership, the department of Player and Employee Development played a major role in management and player relations. Dr. Burnham was the visionary behind the "NFL Rookie Symposium", which is a three-and-a-half day mandatory orientation to work-life in the NFL for all drafted rookies each year. Dr. Burnham has also participated in the development of training programs for Major League Baseball, the National Hockey League, and the National Basketball Association.

Dr. Lem Burnham played professional football for seven years. He was a Philadelphia Eagle from 1977 - 1980 and was a member of the Super Bowl XV team. From 1986 to 1992 Dr. Burnham was a consultant addressing player performance and personal problems with the NBA Philadelphia 76ers, the NFL Philadelphia Eagles, and Major League Baseball's Baltimore Orioles concurrently. Dr. Burnham developed processes to help coaches go "Beyond X's And O's," to identify and effectively manage player related issues.

Dr. Burnham is a diplomate of the American Psychotherapy Association and the American Board of Psychological Specialties. He is Board Certified in Forensic Clinical Psychology, Psychological Assessment, Evaluation and Testing; and Substance Abuse Psychology. Dr. Burnham is a member of the Association for Psychological Science and the American College of Forensic Examiners. Dr. Burnham is a Life Member and past Vice President for Community Relations for the Maxwell Football Club. He is a member of the NFL Alumni Association and the current Vice President for the Philadelphia Chapter.

Dr. Burnham served four years in the United States Marine Corps, including a 13-month tour of duty in Vietnam with the 3rd Marine Corps Division. For his military service, Dr. Burnham received the following honors and awards: Good Conduct Medal; National Defense Service Medal; Combat Action Ribbon; Naval Unit Citation; Presidential Unit Citation; Vietnam Service Medal w/1 Star; Vietnam Campaign Medal w/device.

Dr. Burnham is co-author of two performance improvement publications including "The Athletic Success Profile" and "The Personal Success Profile." These two publications are owned and copyrighted by the Winslow Research Institute in Discovery Bay, California.